We'll be happy to advise you on choosing the most appropriate technology and material with regard to the required quality and production quantities.
Most commonly, we use the methods of extrusion, curing resin for appearance, functional products, or casting and sintering polymer powder, or pure metal or alloy
Composite manufacturing - a blend of 2 materials with unique properties that makes the most of each
Why use 3D printing production with us?
For almost 10 years we have been actively working with various additive manufacturing technologies and modeling softwares, with the results ofm our practice in the form of having successfully completed more than 250 unique 3D printing projects.
In practice, 3D printing may not be perfectly suited to a particular task. In this case we recommend an alternative solution and optimal production technology.
As far as the additive technologies themselves are concerned, we provide production by means of plastic string melting technologies FDM / FFF, curing of SLA / DLP resin and sintering of polymer SLS / MJF and metal powders SLM / DMLS.
In addition to the realization of production, we can help you with the modification and preparation of 3D models, setting the optimum production conditions, selection of materials and technology, etc.
For more information and an overview of our experience, you can read the About Us section.
What services do we offer?
Production by FFF / FDM technology from ABS, PLA, PETG, ASA, Nylon, PP, TPU, HIPS, PMMA and others
Production by SLA / DLP technology - various types of resins, for appearance, functional products, or for casting,
Production by SLS / MJF technology from Nylon - Polyamide PA12
Production by SLM / DMLS technologies - pure metals and alloys - Stainless steel 316L, AlSi10Mg, Inconel 718, and Ti64 grade 23.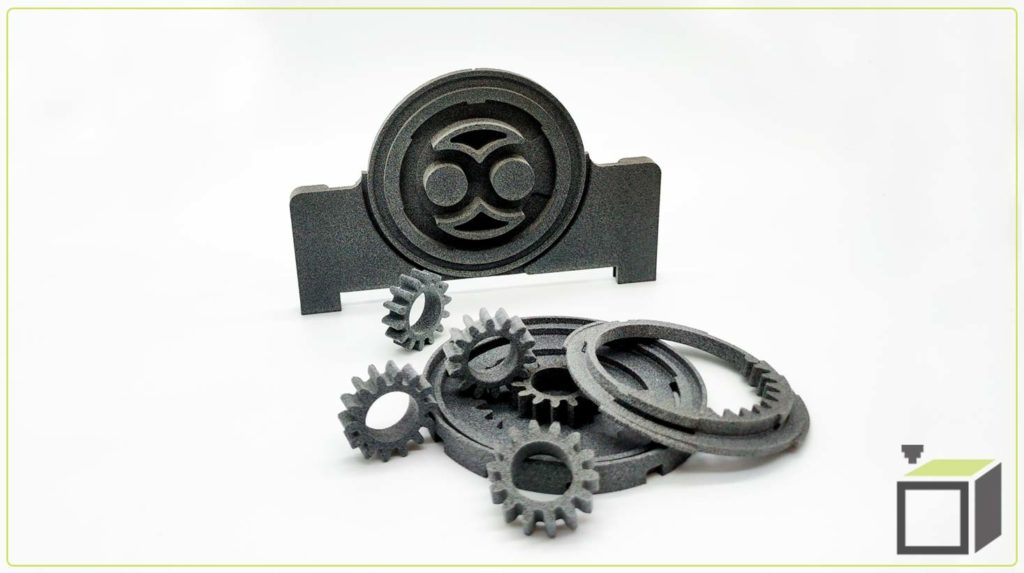 Pricing of 3D Manufacturing
Production of models from PLA and PETG materials: 4 € / hour. Including material
Production of ABS and ASA models: 6 € / hour. Including material
Production of materials from materials Nylon PA12, Nylon PA12 + 15% carbon fibers: 8 € / hour. Including material
SLA: We will prepare an individual payment
Production of models from material technologies SLM and DMLS: we will prepare an individual order
All prices are already provided in 3D model in STEP, IGES or STL format. Construction work and modifications are charged according to the price list in the Modeling section for 3D printing.
We used a 3-day training for advanced 3D printing and we were given know-how, which saved us a lot of time and resources. The training provided us with a comprehensive view of 3D printing technology and the possibilities of its use in specific applications. The approach to training was excellent.

In our company MTS, we invested in 3D printing technology in 2019. Therefore, we turned to Stepanek3D with a request to optimize and fine-tune the print. Counseling helped us understand some of the processes we didn't understand before. Our company still benefits from extraordinary know-how and experience.

I would like to thank Stepanek3D for professional training in the field of 3D printing, which helped us to streamline our work in production and also in the design of parts. We also recommend attending the training to other companies that want to start dealing with or improve in the use of these technologies.