Cap ends for luxury lightings
This project is a perfect example of use of 3D printing potencial for small-batch production.
Cap ends has 2 holes which are perpendicular to each other, which means that they are quite difficult to manufature by conventional technologies.
Another criteria is number of components. Taking into consideration the fact that number of components depends on actual market demand, we can 3D print just exact number of components that will copy actual market demand.
If there will be neccessary to alter and change the design, we can react immediately, with zero additional cost.
We print several types of these cap ends from strong material ABS-T in hundrets to thousands pieces per month.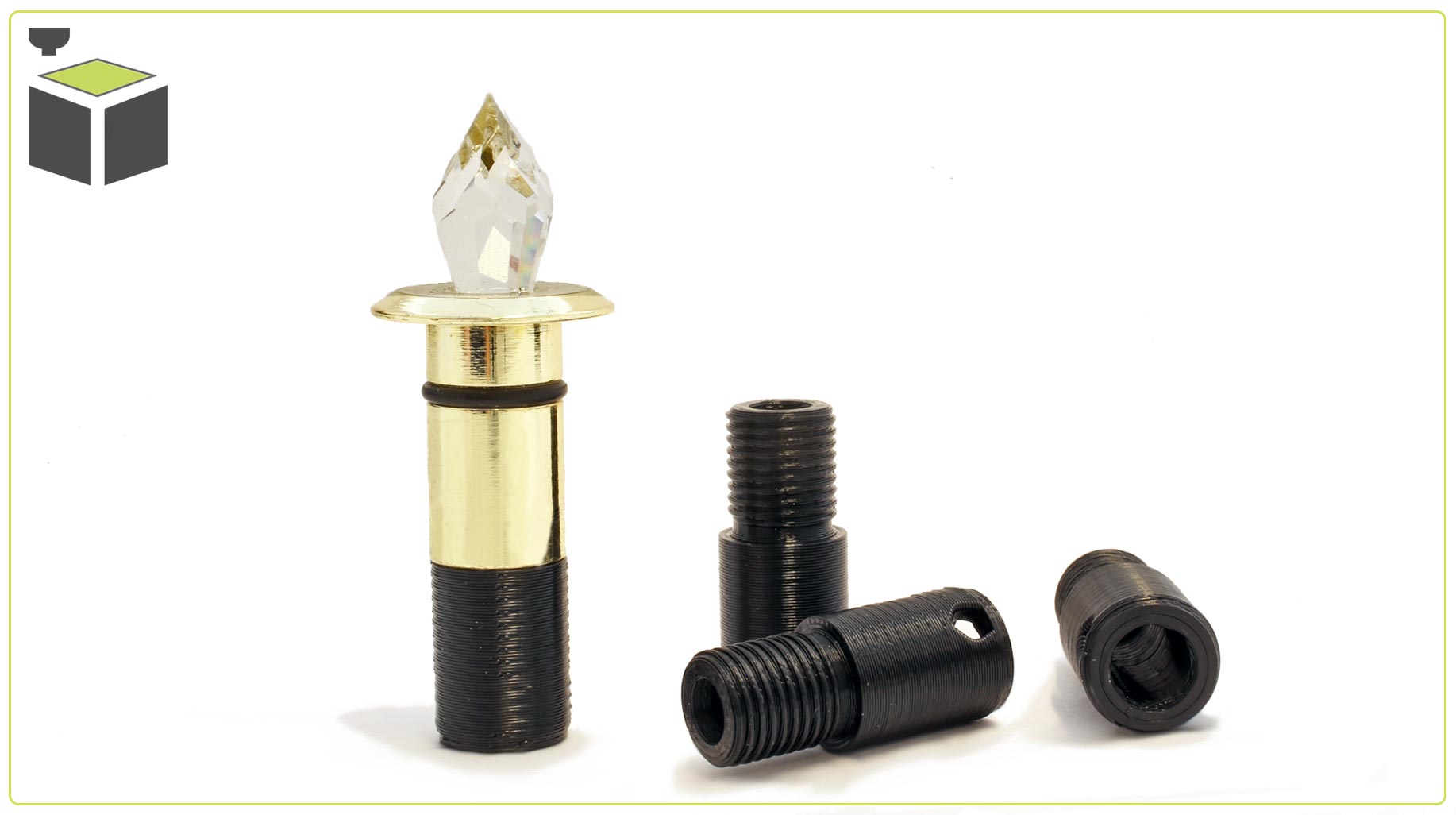 If you are interested in designing, manufacturing or counselling for 3D printing, please do not hesitate to contact me on info@stepanek3d.sk