3D Printing composites
3D printing interlocking parts may not be limited to a single material.
We printed custom handles with a screw, completely interlocked inside the ABS plastic.
In the result, we achieved a combinantion of possitive features of both materials. A strong wear-resistant steel thread and lightweighted plastic handle (with only 30% infill).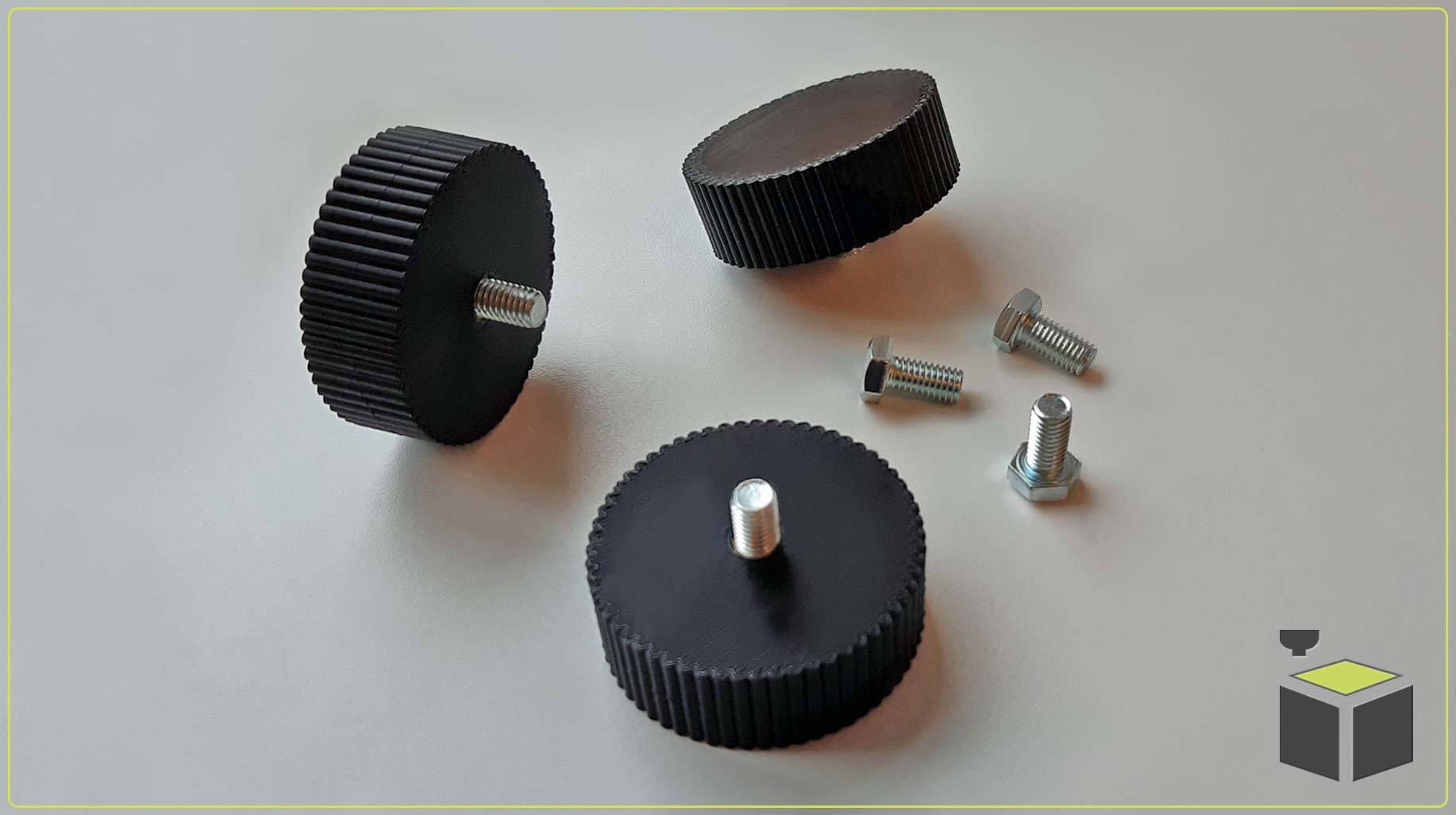 If you are interested in designing, manufacturing or counselling for 3D printing, please do not hesitate to contact me on info@stepanek3d.sk